How do I cancel my Jellytelly subscription?
We're sorry to hear you'd like to cancel. Would you mind telling us why you are wanting to cancel your subscription? Maybe there is something we can do to help you solve your issue first. You can send us an email at support@jellytelly.com.
If you've made up your mind and are 100% sure you'd like to cancel, please follow the instructions below based to ensure no further payments occur: 
Go to www.jellytelly.com/login
Log into your account by using your Username and Password
Click on the Menu Icon on the top left-hand side
Click "My Account"
Re-type your password to access your profile if prompted
Click the "Cancel Subscription" button on the bottom right of the plan section, and follow the prompts on the screen. **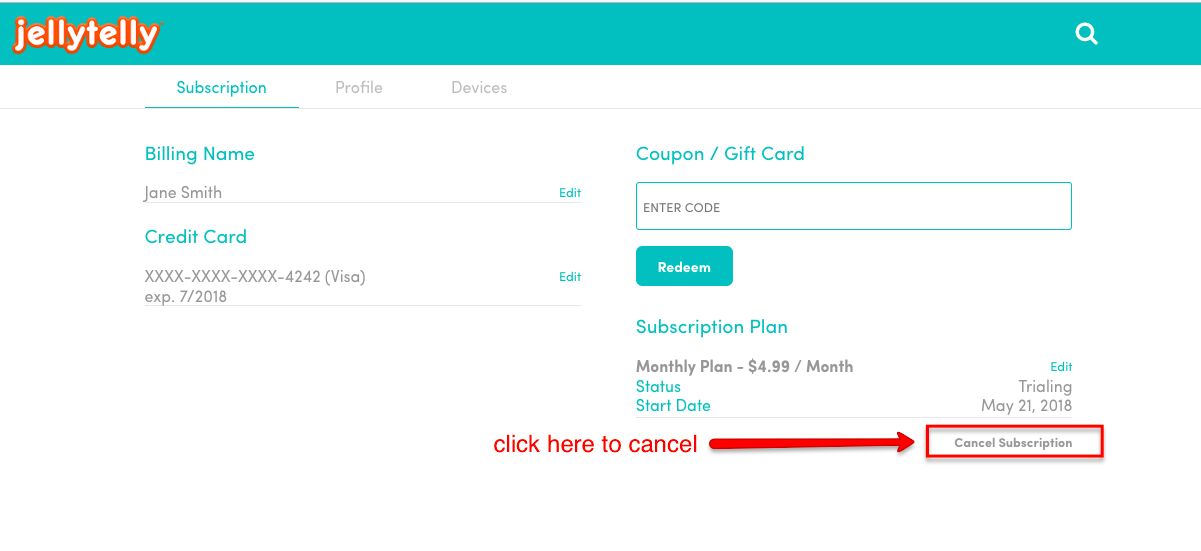 ** Please note, if you have subscribed using credit/debit card or ACH payments, your cancellation will take place at the end of your paid period.
For PayPal subscriptions, cancellation will go into effect immediately. If you'd like to cancel at the end of your paid period, please set a reminder to cancel your account prior to your next charge.
Once you've completed your cancellation process, you should receive a confirmation email. If you do not receive it, if you have any other questions or are experiencing any issues canceling, please feel free to reach out to us at support@jellytelly.com. We'd be more than happy to help! Thanks!
---
---