Jellytelly offers over 100 Christian shows and movies for your kids! Popular shows include, VeggieTales, Owlegories, Friends and Heroes, Buck Denver Asks...What's in the Bible?, Theo, Torchlighters, and MANY more!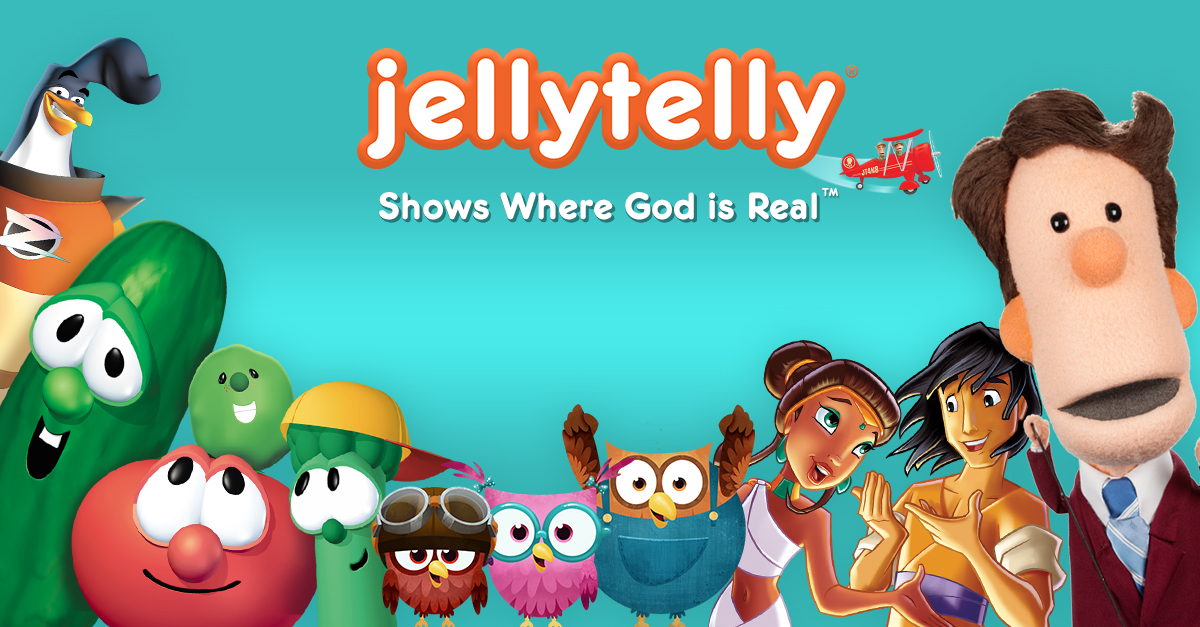 Wondering what shows are best for your kid's age group?  Here are a few of our favorites...
Best Christian Shows for Preschoolers
Best Christian Shows for Elementary Schoolers
Best Christian Shows for Pre-Tweens

Discover more show recommendations, series spotlights, and behind-the-scenes on the "New on JellyTelly" section of Jellytelly Parents.
Still have questions? Send us an email at support@jellytelly.com. We'd be more than happy to help!